Introduction of
Servo Motion 
Mastery
Let OnlinePLCSupport.com be Your Secret Weapon for Keeping up with Technology
The Introduction of
Servo Motion Mastery
From OnlinePLCSupport.com
Your Secret Weapon to Keeping up with Technology
Introduction of the Servo Motion Mastery Course
RSLogix 5000 Servo Controls Core System
I know it has been a long wait for those that have been emailing for assistance with servos and controls but finally, I'm happy to introduce the Servo Motion Mastery Course. This course has over 11 hours of video-based training about Allen Bradley PLC servo controls and is laid out to produce a solid servo technical course that is easy to understand but packed full of well-rounded knowledge.
In our plc training, I start the process from scratch so that nothing is missed for those that are just starting and for those that just need a refresher. This online video training uses a physical servo system which is a Kinetix 6000 with an L73 processor along with showing the virtual side of the world as well so that all elements are covered.
Meaning, using physical hardware and the use of RSLogix 5000 emulation with a virtual axis gives the strongest foundation for you to get a solid foundation.
Here is the video that I put together to better explain this course offering:
Here is the link for the first 100 people get a special discount offer: Over 11% off or $5 off
Servo Motion Mastery Discount Price
For the standard link to the course click below:
So after watching the video above, you should know if you do not know me already, that I am 100 percent serious about helping people learn and be a better version of themselves in their careers. Even if you do not have a career in programmer yet, this will help you because you never know what the future holds and what could be around the corner.
Better to be ready than having to get ready.
The Core Knowledge About Servo Controls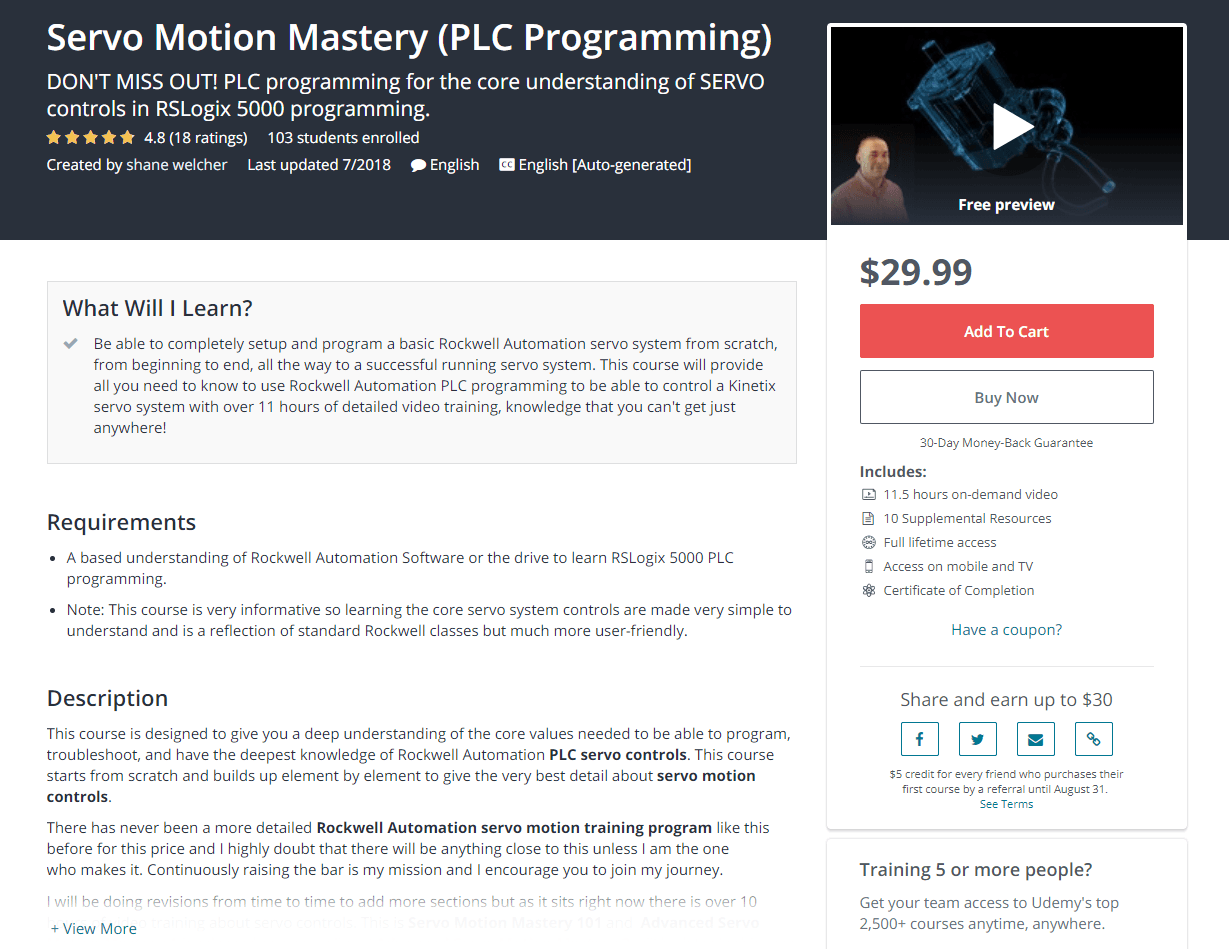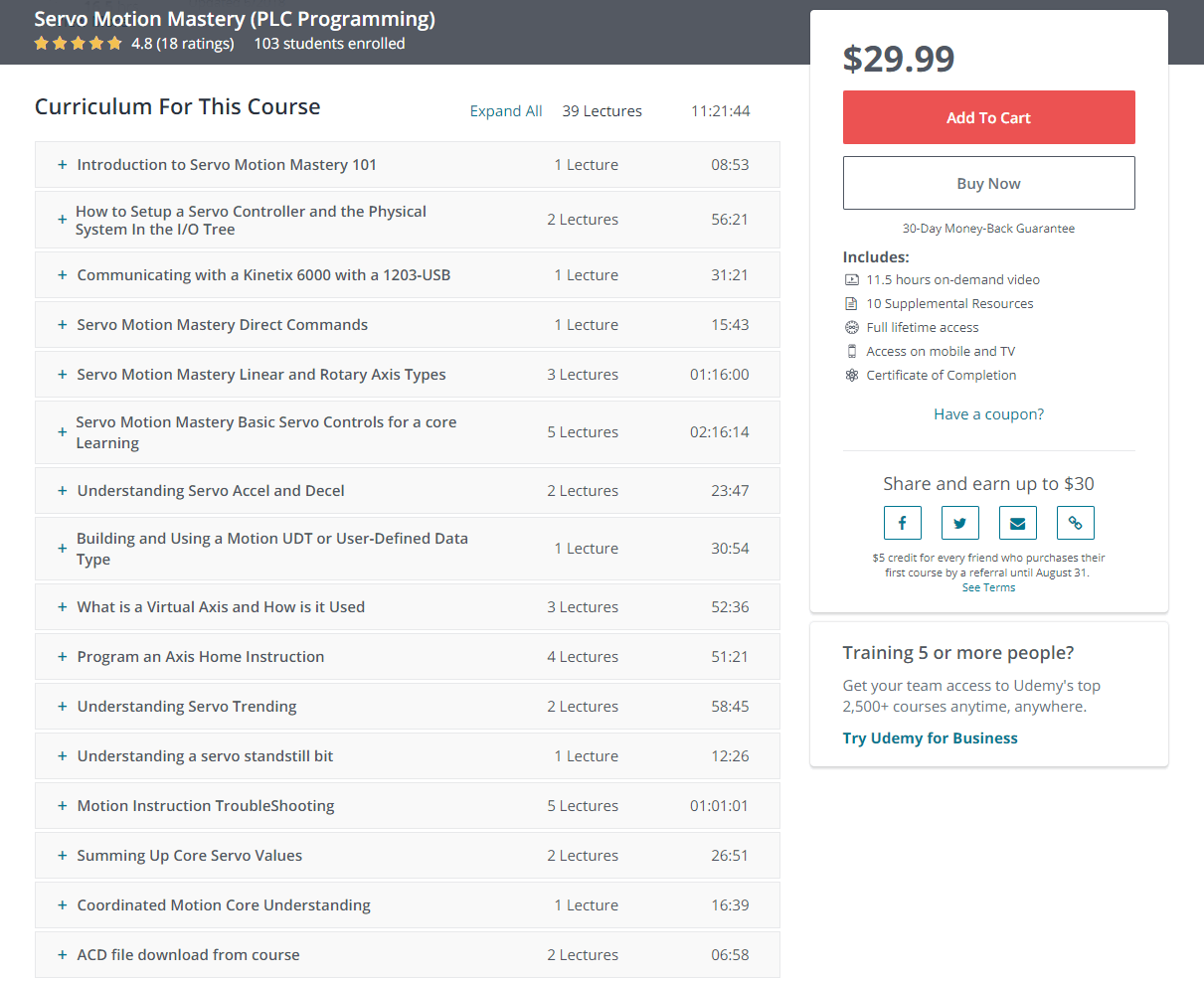 Here is what some of the students are saying: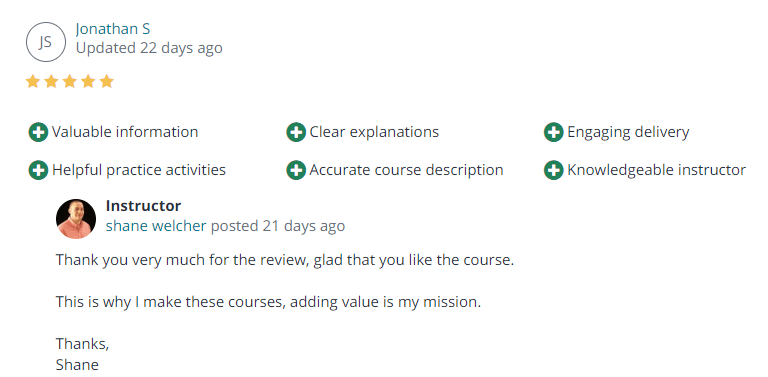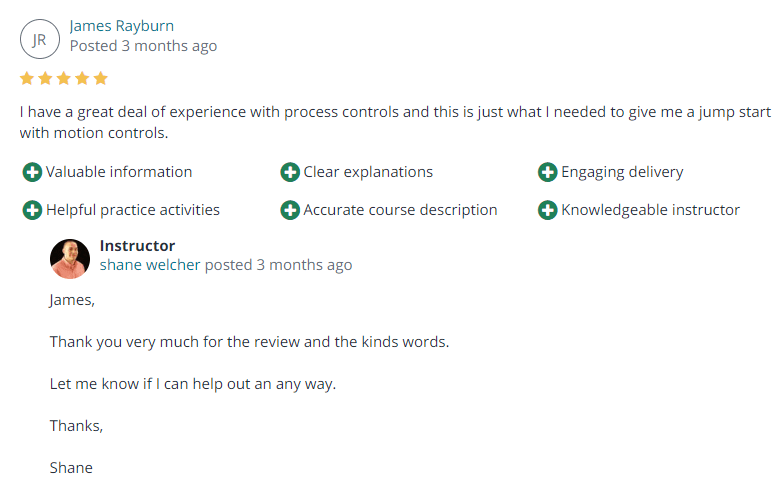 Here is the link for the first 100 people get a special discount offer: Over 11% off or $5 off
Servo Motion Mastery Discount Price
For the standard link to the course click below:
When it comes to the future of Online PLC Support, we are just getting things started so there will be course after course released that build on each other but all in all, to produce some of the best techs out. My mission is for people to ask you "Where did you learn how to do that?" no matter the topic.
RSlogix 5000 Servo Control Bits by Online PLC Support
To show an example of one of the videos in a module from the Servo Motion Mastery course, I have released a few videos on YouTube to provide help to everyone who follows me and my courses gets as much learning as they can. The goal of my courses such as Servo Motion Mastery and Advanced Servo Motion Mastery is to add value along with making it known that these are the top servo courses released on the internet.
Here is that sample video:
My Goal
I will not stop producing videos and training courses until everyone that wants to better themselves has been helped, whether through my free videos on YouTube or through my paid courses that I have made, or even my online coaching that I do. Feel free to reach out to me if you need to, I will help out in any way that I can.
Here is an example how a total system that I am planning to produce the best techs out in the industry.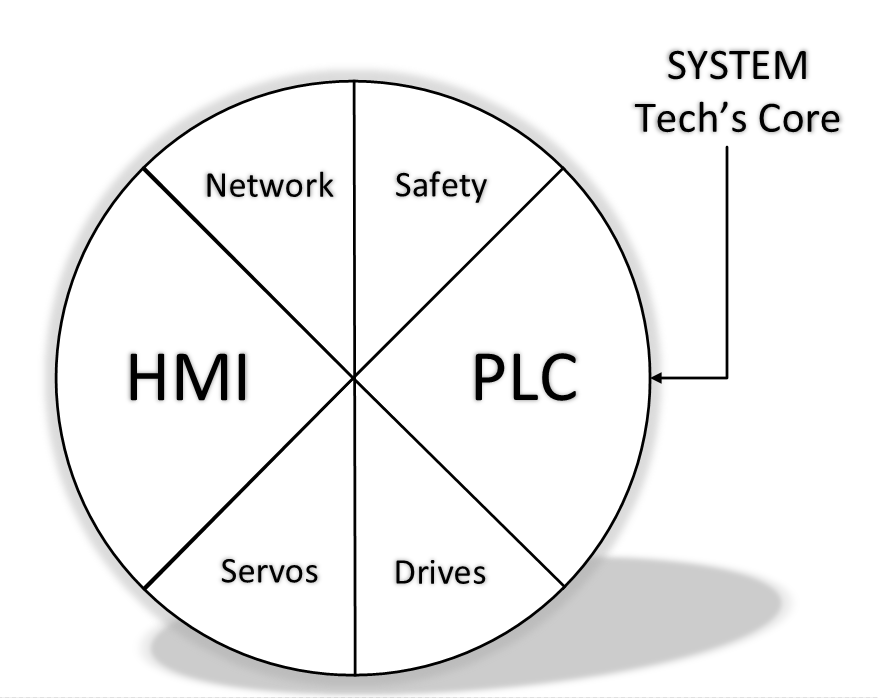 At this time I would like to thank you for taking the time to read this article and visiting OnlinePLCSupport.com.I hope that this article helped you and if you have any questions or recommendations for future articles then drop me a line.
If you are interested in my Servo Motion Mastery 101 training but the price is what is holding you back then please contact me at my contact page and I will see if there is anything I can do but keep in mind, the first 100 people already get a special discount offer.
We have 

Free AB PLC Training 
You can also subscribe to My YouTube Channel to get more up to date videos and get notifications when new training videos are posted.
What is the PLC meaning, the simple answer is Programmable Logic Controls which is what we specialize in, PLC controls.
If you like what we do and want to know more
Here are a few quick examples of some of what I offer.
"You guys are so great with the very informative videos and help. I definitely will recommend your awesome services to everyone."
Jane Smith
"Dude, your services are awesome. With your help, my PLC and servo control troubleshooting is now on the right track. Thank you! I am now your customer for life. "
John